About XEI Scientific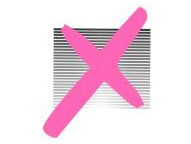 XEI was founded in 1991 to make and sell anticontamination systems for the Electron Microscope community. The EVACTRON Anticontaminator, an RF plasma activated cleaning system, was introduced in 1999 to provide a faster and more complete cleaning process. Over 750 Evactron Anticontaminators have been installed world wide as of June 2008.
EVACTRON® is a registered trademark of XEI Scientific.
Evactron® RF plasma cleaner removes atmospheric molecular contamination, improves scanning electron microscope (SEM) performance. Cleans and removes oils and other hydrocabon from all vacuum chambers for clean images, carbon free analysis, and clean substrates for improved adhesion and uniformity of fine vacuum coatings. The Evactron De-Contaminator is a RF plasma asher for external mounting on vacuum chambers and electron microscopes. Low power prevents instrument damage! Uses air for gentle oxidation.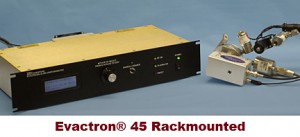 XEI Scientific solves hydrocarbon contamination problems in Electron Microscopes and other high vacuum systems by RF plasma (glow discharge) cleaning with EVACTRON® plasma activated oxidation using air as the oxygen source. The Evactron® anticontamination system produces Oxygen radicals for a fast, chemically reactive, oil and hydrocarbon removal process that is safe for most surfaces.
The Results:
Stops scan deposits - removes the veil of contamination
Improves resolution
Maximizes low energy X-ray sensitivity - removes oil on Xray windows
Increases precision - proven to stop CD SEM metrology drift
Cleans specimens in-situ on the stage and in the microscope.
Improves SEM (Scanning Electron Microscope) and FIB (Focus Ion Beam) performance.
For more information , http://evactron.com/catalog.html
Download product information (Evactron 40)
Download product information (Evactron 45)
Download product information (Evactron anticontaminators)
---